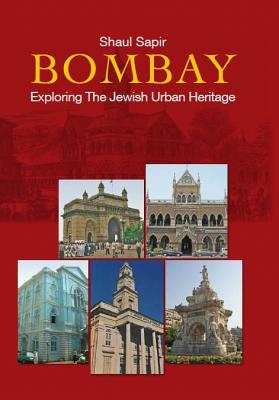 Bombay
Exploring the Jewish Urban Heritage
Hardcover

* Individual store prices may vary.
Description
Bombay possesses an intense history in which it grew and developed as a city containing a variety of populations, religions, cultures and architectural styles. In the present volume, Dr. Sapir draws upon extensive research, to tell the captivating story of the Baghdadi Jewish Community in Bombay and their unique contribution to the urban landscape of the city during the latter period of the British Raj. Dr. Sapir's lively text traces the scattered sites erected by the members of the Jewish community, explores their history and illuminates the evolution of their changes over the decades. Along with the famous Jewish sites, he pays tribute to the remarkable and vibrant history of Bombay, and gives a detailed account of many of the interesting and well-known sites and landmarks of the city, which is an architectural delight. Dr. Sapir takes advantage of Bombay being an open museum with its rich heritage, and skillfully uses this unique opportunity to reveal its hidden treasures. He provides fresh insights into its design, based on intensive research of archival sources, inclusive of field study and comprehensive surveys as well as countless interviews with as many community members as he could track. Readers are led from the very beginning to the very end of this scholarly and enlightening book into a rich experience of in-depth research, which will interest community members, past and present, Mumbai residents, as well as all curious readers.
Bene Israel Heritage Museum and Geneological, 9788192072135, 290pp.
Publication Date: June 15, 2014
or
Not Currently Available for Direct Purchase