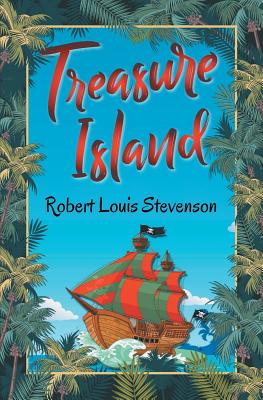 Treasure Island
Paperback

* Individual store prices may vary.
Other Editions of This Title:
Paperback (10/22/2016)
Paperback (10/13/2018)
Paperback (2/11/2009)
Paperback (9/28/2017)
Paperback (12/9/2008)
Paperback (10/7/2008)
Paperback (8/21/2008)
Paperback (5/21/2018)
Paperback, Large Print (8/18/2008)
Paperback (8/26/2018)
Paperback (7/28/2018)
Paperback (8/2/2015)
Paperback (10/17/2018)
Paperback (3/10/2009)
Paperback (6/26/2018)
Paperback (2/26/2015)
Paperback (6/13/2013)
Paperback (8/17/2018)
Hardcover (10/22/2018)
Winter 2009 Kids' List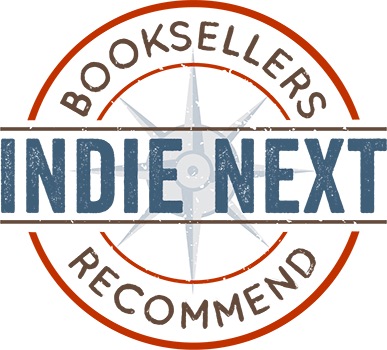 "Take a look at this magnificent new edition of one of the best adventure stories ever written. John Lawrence's hand-colored, vinyl-cut, and wood-textured illustrations richly evoke the atmosphere and drama of the one of the best adventure stories ever written in this magnificent new edition. An unusually beautiful piece of bookmaking, and a special gift for any time of the year."
— Carol, Quail Ridge Books, Raleigh, NC
View the List
Description
Treasure Island is an adventure novel by Scottish author Robert Louis Stevenson, narrating a tale of 'buccaneers and buried gold'. First published as a book on 23 May 1883, it was originally serialized in the children's magazine Young Folks between 1881 and 1882 under the title Treasure Island or, the mutiny of the Hispaniola with Stevenson adopting the pseudonym Captain George North. Traditionally considered a coming-of-age story, Treasure Island is a tale noted for its atmosphere, characters and action, and also as a wry commentary on the ambiguity of morality - as seen in Long John Silver - unusual for children's literature. It is one of the most frequently dramatized of all novels. The influence of Treasure Island on popular perceptions of pirates is enormous, including such elements as treasure maps marked with an 'X', schooners, the Black Spot, tropical islands, and one-legged seamen bearing parrots on their shoulders. Since its publication in 1883, Treasure Island has provided an enduring literary model for such eminent writers as Anthony Hope, Graham Greene, and Jorge Luis Borges. As David Daiches wrote: ""Robert Louis Stevenson transformed the Victorian boys' adventure into a classic of its kind."" ABOUT THE AUTHOR: Robert Louis Stevenson was a Scottish novelist, poet, and travel writer, and a leading representative of English literature. He was greatly admired by many authors, including Jorge Luis Borges, Ernest Hemingway, Rudyard Kipling and Vladimir Nabokov. He was born in Edinburgh, Scotland. A sickly child, Stevenson was an invalid for part of his childhood and remained in ill health throughout his life. He began studying engineering at Edinburgh University but soon switched to law. His true inclination, however, was for writing. For several years after completing his studies, Stevenson traveled on the Continent, gathering ideas for his writing. His Inland Voyage (1878) and Travels with a Donkey (1878) describe some of his experiences there. A variety of essays and short stories followed, most of which were published in magazines. It was with the publication of Treasure Island in 1883, however, that Stevenson achieved wide recognition and fame. This was followed by his most successful adventure story, Kidnapped, which appeared in 1886. The Master of Ballantrae, in particular, is a study of evil character, and this study is taken even further in The Strange Case of Dr. Jekyll and Mr. Hyde (1886). In 1887 Stevenson and his wife, Fanny, went to the United States, first to the health spas of Saranac Lake, New York, and then on to the West Coast. From there they set out for the South Seas in 1889. Except for one trip to Sidney, Australia, Stevenson spent the remainder of his life on the island of Samoa with his devoted wife and stepson. While there he wrote The Wrecker (1892), Island Nights Entertainments (1893), and Catriona (1893), a sequel to Kidnapped. He also worked on St. Ives and The Weir of Hermiston, which many consider to be his masterpiece. He died suddenly of apoplexy, leaving both of these works unfinished. Both were published posthumously; St. Ives was completed by Sir Arthur Quiller-Couch, and The Weir of Hermiston was published unfinished.
General Press, 9788193545881, 238pp.
Publication Date: January 1, 2017