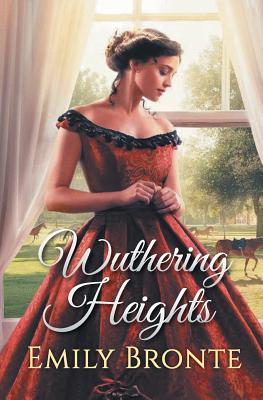 Wuthering Heights
Paperback

* Individual store prices may vary.
Other Editions of This Title:
Digital Audiobook (11/16/2009)
Paperback (4/27/2012)
Paperback (8/14/2020)
Paperback (4/7/2018)
Paperback (7/26/2017)
Paperback (3/19/2009)
Paperback (11/12/2015)
Paperback (2/2/2015)
Paperback (5/13/2019)
Paperback (10/21/2018)
Hardcover (3/19/2009)
Paperback (3/13/2020)
Paperback (10/24/2018)
Paperback (10/29/2018)
Description
Since its original publication in 1847, the tempestuous relationship between Heathcliff and Catherine has long echoed on the moors. After being spurned by his lover and degraded by his adoptive family, Heathcliff leaves his home in Yorkshire, only to return wealthy, educated, and seeking retribution. Obsession, vengeance, and jealousy will pour from this tangle of lovers in Emily Bronte's only published novel of unrequited love. Explore Bronte's world of crime and punishment, nature and culture, and love and loss. Complete and unabridged, Wuthering Heights is an essential collectible that is both elegant and portable. ABOUT THE AUTHOR: Emily Jane Bront was an English novelist and poet, best remembered for her only novel, Wuthering Heights, now considered a classic of English literature. Emily was the third eldest of the four surviving Bront siblings, between the youngest Anne and her brother Branwell. She wrote under the pen name Ellis Bell.
General Press, 9788193545898, 302pp.
Publication Date: January 1, 2017