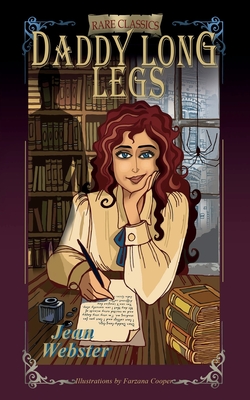 Daddy-Long-Legs
Paperback

* Individual store prices may vary.
Other Editions of This Title:
Paperback (11/23/2020)
Paperback (12/3/2020)
Paperback (11/20/2020)
Paperback (3/31/2021)
Paperback (4/17/2019)
Paperback (12/1/2020)
Paperback (7/23/2013)
Paperback (3/2/2010)
Paperback (12/23/2020)
Paperback (4/16/2021)
Paperback (7/1/2009)
Paperback (5/19/2009)
Paperback (1/3/2021)
Description
'A well-written and very accessible abridgment of the classic Daddy Long Legs. Perfect for introducing this text to 7 to 12 year olds.' --The Wishing Shelf
Jerusha Abbott is a lonely orphan raised in the John Grier Home. She dreams of being an author, but the prospects for her future aren't bright--that is, until a mysterious benefactor takes interest in her.
One of the trustees of her orphanage--who wishes to remain anonymous--has offered to pay for Jerusha's entire college tuition. The only catch is that Jerusha is required to write him a letter every month to update him on her progress.
Month after month, Jerusha pens her letters to "Daddy-Long-Legs," growing closer to the mysterious man all the while. As she embraces her independence and discovers who she is, one thing remains constant for Jerusha: her unconditional, heartwarming love for her benefactor, "Daddy-Long-Legs."
Freedom with Pluralism, 9788193820193, 94pp.
Publication Date: October 17, 2019