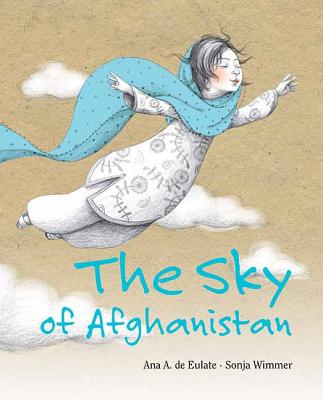 The Sky of Afghanistan (Hardcover)
Cuento de Luz SL, 9788415503040, 24pp.
Publication Date: August 1, 2012
Description
Beautifully illustrated and undeniably moving, this is the story of a little Afghan girl's dreams of peace. As her country is wracked by war, a girl's imagination drifts toward the idea of peace for her people and for her country. Her powerful dreams soon take wing and fill the homes and hearts of those around her, uniting a people in their common desire for peace.
About the Author
The award-winning author Ana Eulate has enjoyed writing and telling stories since she was a child. After earning her university degree, Ana collaborated with an art magazine, worked at the Ministry of Economy and Finance in Madrid, was appointed Commercial Attache to the Spanish Embassy in Rio de Janeiro, and also worked at the General Directorate for External Relations of the European Commission in Brussels. After several years studying and working as a designer in her hometown Munich and Brussels, Sonja Wimmer decided to devote herself to illustration and traveled to Barcelona to continue her artistic training at the Llotja School of Design Art. Since then, she lives between brushes and stories, working as an illustrator and freelance for publishers and other customers worldwide. She has received many awards for her work in the United states, most notably Gold Medal for Best Illustrator for The Word Collector.
Praise For The Sky of Afghanistan…
"Powerful images of dancing kites, ascending doves, women in burqas, a child playing with toys made from trash and flowers sprouting from tanks juxtapose the real and the aspirational. Ardent advocacy for Afghan peace." —Kirkus Reviews (September 2012)

"Ana A. de Eulate's prose is poignantly lyrical. Her sophisticated style is warm and welcoming, as are Sonja Winter's illustrations. Her eye-catching lines and stylized depictions are masterfully rendered. Her use of light — stunning." —www.CrackingTheCover.com
Advertisement