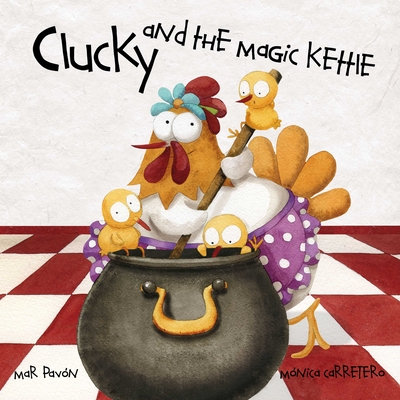 Clucky and the Magic Kettle (Hardcover)
Cuento de Luz SL, 9788415619444, 30pp.
Publication Date: March 1, 2013
Description
Clucky the Hen takes her baby chicks to the farmyard school every morning so they can learn, play, and make new friends. But the baby chicks soon learn how mean others can be when some of the other students tease, bully, and start rumors about a classmate and even about them and Clucky. When the chicks come home and tell Clucky about the mean things their classmates say, she tells them to ignore them and not to take any of their comments to heart. In the end, Clucky uses her magic kettle to collect bad feelings and turn them into good ones so that the farmyard school can become a positive and friendly place. Clucky's third tale addresses bullying and peer pressure and emphasizes the importance of a good attitude and open communication.
About the Author
The award-winning author Mar Pavon lives in Spain The award-winning author and illustrator Monica Carretero was born in Madrid but now lives in Segovia. She is self-taught and her colourful and vivid illustrations have received international recognition and she is now a very succesful illustrator of children's picture books.
Advertisement