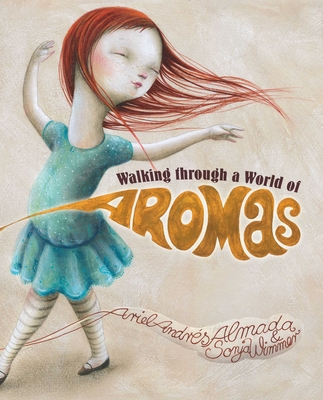 Walking Through a World of Aromas (Hardcover)
Cuento de Luz SL, 9788415619482, 24pp.
Publication Date: March 1, 2013
Description
Annie spends her days cooking with her grandmother and, although she can t see, she has the gift of being able to feel other people's deepest emotions. She brings those emotions to life with her magical cooking, which helps the townspeople overcome their physical and emotional ailments. But one day, she meets someone who awakens a boundless affection in her and who will introduce her senses to a completely unknown world. This is a beautifully illustrated story about a young girl who successfully shapes her very own place in the world and finds love and acceptance along the way.

About the Author
The award-winning author Ariel Andres Almada was born in Buenos Aires, Argentina where he graduated in Business Administration. After several years studying and working as a designer in her hometown Munich and Brussels, Sonja Wimmer decided to devote herself to illustration and traveled to Barcelona to continue her artistic training at the Llotja School of Design Art. Since then, she lives between brushes and stories, working as an illustrator and freelance for publishers and other customers worldwide. She has received many awards for her work in the United states, most notably Gold Medal for Best Illustrator for The Word Collector.
Advertisement