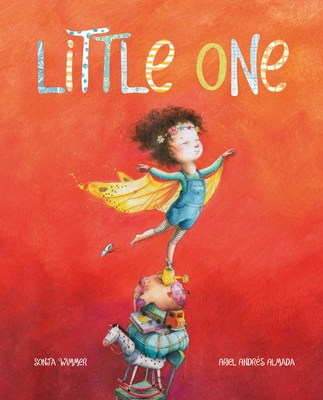 Little One (Hardcover)
Cuento de Luz SL, 9788416733729, 32pp.
Publication Date: February 1, 2020
* Individual store prices may vary.
Description
"The delightful illustrations lift this above many others of its ilk..."
-Kirkus Reviews
A perfect tale to read to curious daughters.
To the dreamers. To the ones who love braids.
To the ones who prefer to wear their hair down.
To the ones who fill their mouths with jelly.
To the ones that chat away, even when they're asleep.
To the ones who watch in silence, and smile.
To the ones who discover the world in the tiniest things.
In short, this is a message of love, to remind all daughters that their moms and dads will be there every step of the way through the wonderful adventure that is life. From the hands of the best-selling authors of children's stories
Ariel Andr's Almada
(author) and
Sonja Wimmer
(illustration) comes this story that will make families who have a daughter smile in their homes. A journey through her first words, the discovery of her emotions, her dreams ... in short, a story in which both moms and dads and girls will be reflected and excited with each illustration. If you have a daughter, this is the book for you. Don't miss the book trailer Read the first pages:
About the Author
The award-winning author Ariel Andres Almada was born in Buenos Aires, Argentina where he graduated in Business Administration. After several years studying and working as a designer in her hometown Munich and Brussels, Sonja Wimmer decided to devote herself to illustration and traveled to Barcelona to continue her artistic training at the Llotja School of Design Art. Since then, she lives between brushes and stories, working as an illustrator and freelance for publishers and other customers worldwide. She has received many awards for her work in the United states, most notably Gold Medal for Best Illustrator for The Word Collector.