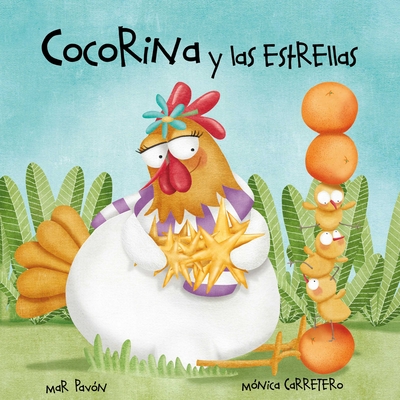 Cocorina Y Las Estrellas (Clucky and the Stars)
Hardcover

* Individual store prices may vary.
Description
Clucky is back in her fourth adventure
Howard the talent-spotting owl causes pandemonium when he arrives at Clucky the Hen's farm . . . now everyone wants to show off their skills Everyone, that is, except our beloved Clucky. All the same, Howard can't help but notice her . . .
In this, her fourth adventure, Clucky is more determined than ever to win over everyone's hearts, and to show that real stars aren't only up in the sky.
A la granja donde vive Cocorina llega Cucufate, el mochuelo cazatalentos. Menudo revuelo se arma Todos quieren demostrar sus dones y habilidades. Todos menos nuestra simp tica gallina, dedicada, como siempre, a sus polluelos. Pero no pasar desapercibida ante Cucufate...
En su cuarta aventura, Cocorina regresa decidida, m's que nunca, a conquistar corazones y a demostrar que las estrellas de verdad no solo est n en el cielo.
Cuento de Luz SL, 9788418302008, 24pp.
Publication Date: April 1, 2021