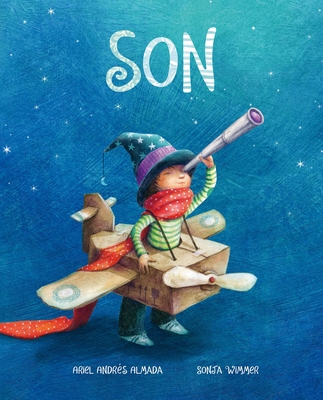 Son
Hardcover

* Individual store prices may vary.
Description
""Last night, I had a dream. A dream in which you arrived at our home, with your eyes open wide, and countless questions deep inside your little heart."
Following on from the success of "Little One," from the same creative team comes "Son," a tale to be cherished by the youngest members of the family.
A book that the whole family will want to read again and again, to remind us of the simple joy of traveling along life's highway together.
Read the first pages:
Cuento de Luz SL, 9788418302176, 32pp.
Publication Date: March 1, 2021
About the Author
The award-winning author Ariel Andres Almada was born in Buenos Aires, Argentina where he graduated in Business Administration.After several years studying and working as a designer in her hometowns of Munich and Brussels, Sonja Wimmer decided to devote herself to illustration and traveled to Barcelona to continue her artistic training at the Llotja School of Design Art. Since then, she lives between brushes and stories, working as an illustrator and freelance for publishers and other customers worldwide. She has received many awards for her work in the United States, most notably Gold Medal for Best Illustrator for The Word Collector.