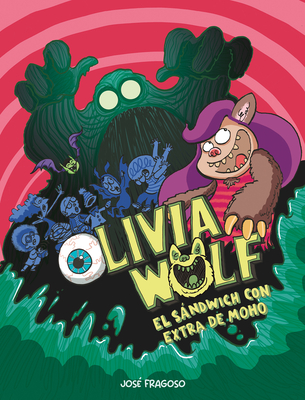 Olivia Wolf. El Sándwich Con Extra de Moho (Comic)
Hardcover

* Individual store prices may vary.
Description
Primer n mero de la colecci n Olivia Wolf Un c mic divertido y monstruoso. Ven a conocer a la ni a loba Olivia Wolf y a todas y todos sus monstruosos amigos. No hay d as aburridos en Engendroland
En Engendroland los monstruos y los humanos conviven en paz. Pero un d a, en el colegio, desaparece un profesor. Olivia, una ni a loba muy curiosa y valiente, investiga el misterio con sus amigos Bela la vampira, Fred la mosca, Sam el hombre invisible, Elliot el humano... Juntos se enfrentar n a grandes peligros. ---------First book in the Olivia Wolf series. Meet werewolf girl, Olivia Wolf, and all of her monstrous friends in this funny comic book. There are no dull days in Monstrocity It seems like just another ordinary day in Monstrocity, where monsters and humans live peacefully side by side. But when a teacher goes missing at school, it's up to Olivia, a brave werewolf girl, together with her friends, Bela the vampire, Fred the fly, Sam the invisible man and Elliot the human, to save the day Where could Professor Swamp be? And could Fred the fly's missing moldy cheese sandwich have anything to do with his disappearance?

Nubeocho, 9788418599484, 84pp.
Publication Date: September 19, 2023