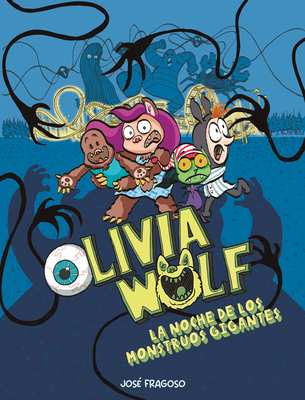 Olivia Wolf. La Noche de Los Monstruos Gigantes (Comic)
Hardcover

* Individual store prices may vary.
Description
Segundo n mero de la colecci n Olivia Wolf La noche no conseguir detener a Olivia y a sus amigos en esta nueva aventura. Se enfrentar n a malvados seres que est n causando el caos en Engendroland.En Engendroland est pasando algo extra o: hace horas que deber a haber amanecido, pero sigue siendo de noche. Qu est ocurriendo? Olivia, la ni a loba, y su pandilla se enfrentar n a las malignas criaturas de la noche para salvar a la ciudad y resolver el misterio.-----------------Evil creatures create chaos in Monstrocity in the second Olivia Wolf comic book Will Olivia and her friends be able to save the city?Something strange is happening in Monstrocity. It should have been dawn hours ago, but it's still night. What is happening? Olivia, the werewolf girl, and her friends face evil creatures of the night to save the city and solve the mystery of the missing day
Nubeocho, 9788419253538, 84pp.
Publication Date: September 19, 2023