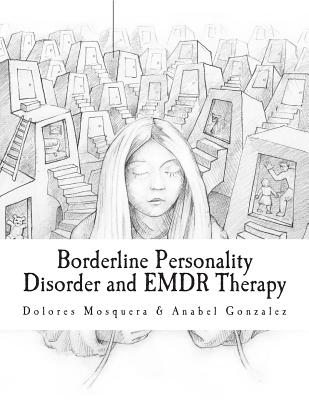 Borderline Personality Disorder and Emdr Therapy (Paperback)
D. M. B., 9788461712762, 314pp.
Publication Date: August 22, 2014
* Individual store prices may vary.
Description
Borderline Personality Disorder and EMDR proposes a comprehensive framework for working with this complex group of clients. The theoretical background integrates attachment theory, structural dissociation, and the adaptive information processing model. Written in a very practical and clinically oriented style, BPD and EMDR covers different situations such as defensive strategies, unhealthy self-care patterns, rigid core beliefs, emotional dysregulation, self-harming behaviors, and relational problems. Therapists should address these issues in order to prepare clients for effective processing of traumatic memories. Working through the different phases of EMDR is described as a therapeutic alternative for borderline clients.
About the Author
Dolores Mosquera is psychologist and psychotherapist. She is the director of the Institute for the Study of Tauma and Personality Disorders (INTRA-TP), a private institution where she has worked with EMDR for many years on cases related to severe traumatization. She works in a program for the treatment of abused women as well as in a male offenders program. Dolores also collaborates in the treatment programs of adolescents in youth correctional facilities. She has been trained in several psychotherapeutic approaches, and is an EMDR Europe Consultant and Facilitator. She has extensive teaching experience, leading seminars, workshops and lectures internationally. She has published many books and many articles on personality disorders, complex trauma and dissociation and is a recognized expert in this field. Dolores Mosquera is a member of the ESTSS Board and a member of the Editorial Board for the ESTD Newsletter. Anabel Gonzalez works as psychiatrist and psychotherapist in Public Mental Health System and Private Practice. She coordinates a Trauma and Dissociation Program into the Severe Mental Disorders Services of the Universitary Hospital of A Coruna and has a broad clinical experience with Dissociative Disorders and Complex Trauma. Trained in different psychotherapeutic approaches she works with EMDR from 1999 and is EMDR Therapist, Consultant and Facilitator. Anabel Gonzalez is Vice-President of the Spanish EMDR Association and ESTD Board Member. She is head of the ISST-D online training on complex trauma and dissociation, and has presented several workshops and courses about EMDR interventions in dissociative disorders, personality disorders and psychosis. She is author of several articles, presentations, and books."