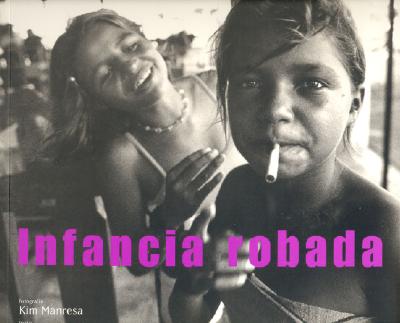 Infancia robada (Paperback)
Blume, 9788489396814, 48pp.
Publication Date: April 2, 2002
* Individual store prices may vary.
Description
This harrowing work of photojournalism follows the stories of street children in Brazil—young girls who have fallen into lives of prostitution as their only means of survival. Though every girl's story is unique, they share common ground: almost all of them come from abusive, poverty-stricken families or are orphans. Many of the girls suffer from drug or alcohol abuse, and some are as young as eight years old. Leaders in the struggle to fight this phenomenon have contributed to this important book in an effort to document and raise awareness of a dangerous and abusive practice that claims more than one million children every year.
Por sus reportajes, entrevistas y fotografías personales, este obra de denuncia fotoperiodismo sigue las vidas de los niños de la calle de Brasil—las jóvenes que empiezan una vida de prostitución para sobrevivir. Aunque cada historia es única, todos comparten un nexo común: abusos, pobreza, familias rotas u orfandad. Muchos sufren de adicciones al alcohol, o drogas. Líderes en la lucha contra este fenómeno han contribuido con su esfuerzo en la realización de esta obra para llamar la atención sobre esta práctica abusiva y peligrosa que afecta a más de un millón de niños cana año.
About the Author
David Dusster is a journalist who has contributed to the Spanish newspaper "La Vanguardia." Kim Manresa is the author and photographer of "The Day Kadi Lost Part of Her Life."
or
Not Currently Available for Direct Purchase