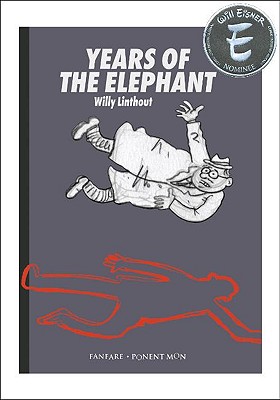 Years of the Elephant (Paperback)
Ponent Mon, 9788492444304, 162pp.
Publication Date: August 1, 2009
Description
Madam ... Sir ... May we come in? ... What could the policemen want at their door at this hour? ... I'm afraid we have some bad news ... Before these dreadful words were spoken it had been a normal start to the day in the Germonprez residence. Carl checking on his modest investments in the newspaper, Simone tackling some early morning housework and their son Bart ... Your son has jumped off the roof ... At first there was no pain, just the blur. Carl, in an emotional haze, heads off to work only to discover, on the sidewalk outside their home, a chalk outline where there had been a son. Willy Linthout follows Carl's journey intimately and sympathetically with unfinished art as he careers from colleagues to friends, therapists to machines, crazy to angry in his attempt to deal with his son's suicide. But, as Willy knows only too well himself, this particular journey is long and may be never ending.
Advertisement