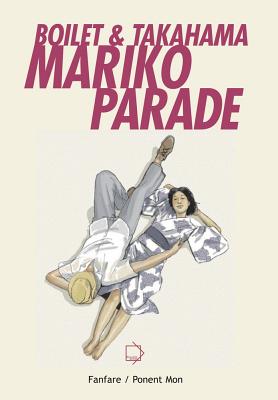 Mariko Parade (Paperback)
Ponent Mon Ltd, 9788493340919, 192pp.
Publication Date: March 1, 2006
Description
She read i]Yukiko's Spinach /i] for the hundredth time but still couldn't believe that was her just four short years ago Since then, she had been the manga-ka's only model and love. On this trip to the beautiful island of Enoshima they would find the best shooting location, naturally, but they would also completely enjoy each other. It's the rainy season, the hydrangeas are in full bloom. He knew she would leave soon. A poignant, often drole tale from two of the most exciting creators in the medium today. With a stunning color section by Boilet, it picks up where i]Yuikiko's Spinach /i] leaves off.
Advertisement