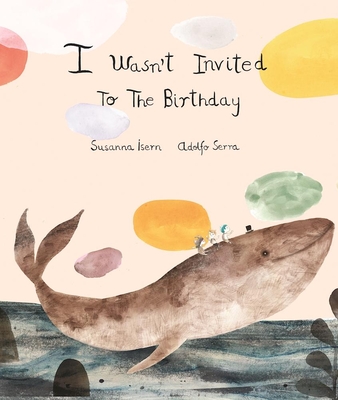 I Wasn´t Invited to the Birthday (Somos8)
Hardcover

* Individual store prices may vary.
Description
The children leaving the school are all very excited.
There is a birthday party, but someone is not invited . . .
What will happen when the enormous whale with the tiny hat appears?
This title is also available in Spanish as No me invitaron al cumplea os.
Susanna Isern works as a child psychologist and writer. Most of her books have been translated into over a dozen languages. She has been awarded the Silver Medal in the Moonbeam Children's Book Awards 2013 in the United States.
Adolfo Serra has won many awards, and including being selected for the Bologna Book Fair, the fourth Ibero-American Catalog of Illustration, and the fourh CJ Picture Book Awards. He was also selected for the Fondo de Cultura Award in Mexico.
Nubeocho, 9788494444647, 40pp.
Publication Date: September 13, 2016
About the Author
Susanna Isern: Most of her books are distributed internationally and they have been translated into over a dozen languages. She has been awarded the Silver Medal in the Moonbeam Children's Book Awards 2013 in the USA.She works as children psychologist and writer.Adolfo Serra: He has won many awards, including being selected for the Bologna Book Fair, the 4th Ibero-American Catalog of Illustration and for the 4th CJ Picture Book Awards. He was a finalist in the Illustrated Prize, given by Madrid Booksellers Guild and selected for the Award of Fondo de Cultura in Mexico