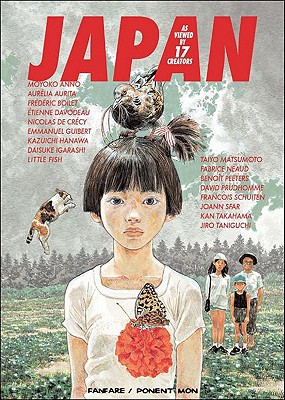 Japan as Viewed by 17 Creators (Paperback)
Fanfare, 9788496427167, 254pp.
Publication Date: January 1, 2010
Description
Dear ?tienne, how's it going? I'm writing to invite you to Japan for two weeks in October. This was the beginning, a crossing of two cultures, French and Japanese, which was going to awaken many things in each one of the authors who participated in this adventure: a stay in Japan does not leave one indifferent. Eight stories from nine European authors result, in which all the exoticism of this elusive and mysterious country is depicted with imagination, humor and poetry. As if in response to these impressions of the artist-travelers, eight authors from the Archipelago portray their own Japan, the everyday one, that of modernity and that of legend. After reading this sentient collection of anecdotes and tales woven together from such different views, one desires nothing more than to visit and see for oneself some bit of the land of the Rising Sun.
Advertisement