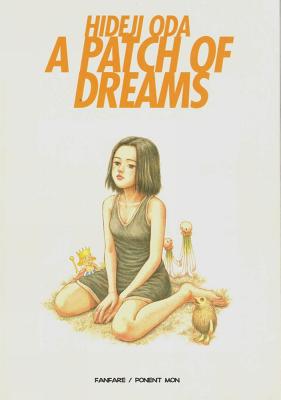 A Patch of Dreams (Paperback)
Toptron Ltd T/A Fanfare, 9788496427235, 192pp.
Publication Date: December 1, 2006
Description
Renei, a Fine Arts student in textiles, is sliding slowly into madness. Between the weight of her regrets and an ambiguous relationship with her professor, Koga, who is 20 years her senior, she has a tenuous hold on reality, at best. In her sleep she returns to Coo's World, a parallel universe or interior world in which she lived another lifetime with her late brother and several eccentric imaginary beings. Then Kaya reappears, a childhood friend who had previously committed suicide. When she invites Renei to sink into the abyss with her, Renei is left with a choice: stay and live out her troubled existence or plunge into this chasm of unknown questions ... Oda's style could only be described as Existential Fantasy in the league of i]Alice Through The Looking Glass /i] by Lewis Carroll or i]Cages /i] by Dave McKean.
Advertisement