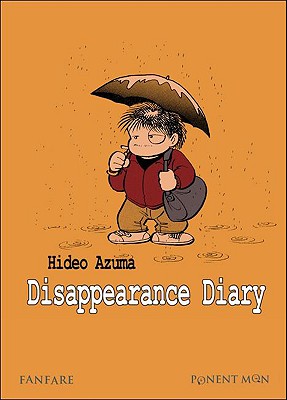 Disappearance Diary (Paperback)
Ponent Mon Ltd, 9788496427426, 200pp.
Publication Date: January 1, 2010
Description
In 1989, comic artist Hideo Azuma succumbs to the pressures of deadlines and tries (unsuccessfully) to hang himself using the slope of a mountain. He leaves his family, wandering as a dumpster bum looking for scraps of food, cigarette butts or discarded alcohol. After several months he is arrested as a vagrant and returned to his home. He then repeats the cycle in 1992 this time becoming a gas pipe fitter in another town. Later, in 1998, his alcohol dependence is so bad he is forced into rehab. This book is his expression of those three periods of his life told, not in a deep or depressed way but, as befits his nature, in a buoyant and cheerful cartoon art.
Advertisement