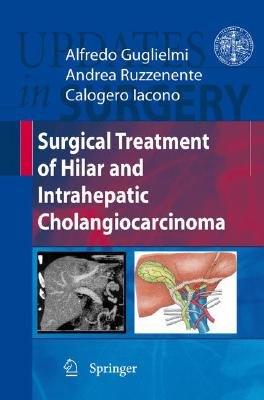 Surgical Treatment of Hilar and Intrahepatic Cholangiocarcinoma (Updates in Surgery) (Paperback)
Springer, 9788847007284, 241pp.
Publication Date: December 1, 2007
* Individual store prices may vary.
Description
Cholangiocarcinoma is the second most frequent primary neoplasm of the liver and its incidence is increasing in Western countries. These neoplasms arise from the biliary tract and can be categorized according to their anatomical location as intrahepatic and extrahepatic cholangiocarcinomas. The prognosis of these neoplasms is poor and most patients are not suitable for curative resection at the time of diagnosis, due to advanced stage of tumor. Complete surgical resection still remains the only effective and potentially curative therapy. Both intrahepatic and hilar cholangiocarcinoma often requires major liver resection to obtain a radical treatment. In recent years the improvements in non- invasive diagnostic imaging modalities, a better understanding of liver anatomy, the improvements of preoperative optimisation of liver function (preoperative biliary drainage, portal vein embolization), the increased safety of liver surgery have gradually improved the outcome. Moreover, aggressive surgical approach could increase curative surgery. Still now the role of adjunvant therapies and liver transplantation are not well clarified.
This book contains an up-to-date review of diagnostic and staging tools of cholangiocarcinoma, a guide to optimal selection of therapeutic modalities and a review of long-term outcome of surgery and liver transplantation. Moreover, it provides details of surgical techniques and principles for curative and palliative surgery.
This book will appeal to physicians and hepatobiliary surgeons who want to improve their knowledge about surgical management of intrahepatic and hilar cholangiocarcinomas.