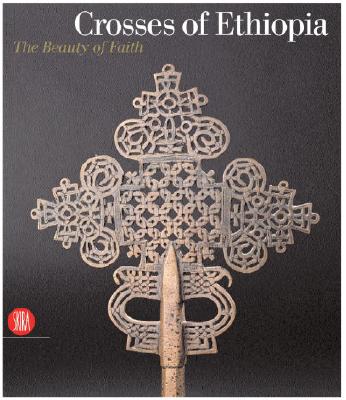 Crosses of Ethiopia: The Sign of Faith. Evolution and Form (Hardcover)
The Sign of Faith. Evolution and Form
Skira - Berenice, 9788876242564, 175pp.
Publication Date: September 5, 2006
* Individual store prices may vary.
or
Not Currently Available for Direct Purchase
Description
There is no country in the world that matches Ethiopia in the number of forms and types of its crosses. Ever since Ethiopia's conversion to Christianity, the cross has appeared almost universally, not only as a liturgical instrument in churches and monasteries, but also in common devotion and in daily life.
This volume examines a multiplicity of crosses, highlighting a plurality of types as well as the relationship between one cross and another with the aim of discerning a common origin. From the cross stamped on the Aksumite coins, depicted in architecture and illustrated in the ancient illuminated codices to the astylar, manual or pectoral crosses made and forged respectively for liturgical functions, the author illustrates the developments in the iconography of the cross that have appeared over the centuries.
About the Author
Mario Di Salvo is an architect and has published numerous essays on human evolution in various territories and countries. He is the author of Churches of Ethiopia (Skira, 1999).
Advertisement