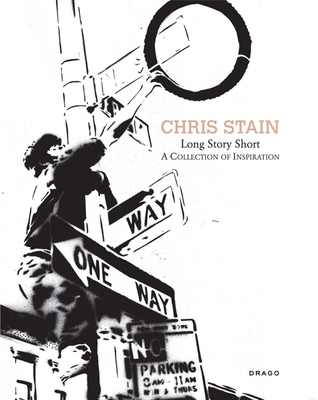 Long Story Short (Paperback)
A Collection of Inspiration
Drago Media Kompany Srl, 9788888493763, 96pp.
Publication Date: January 15, 2012
* Individual store prices may vary.
Description
Chris Stain's Long Short Story catalogues his exhibition at the Wooster St. Social Club, site of the television show NY Ink. Both the exhibition and the book present an autobiographical reflection of the artist's life through a collection of writings, letters, photographs, memorabilia, and artwork that illuminate a lifetime of experience that is the source of inspiration for Chris' poignant imagery. His work, marked with strong social undertones, has at times been compared to the themes echoed in the American Social Realist movement of the 1930s and 1940s and is filled with the adversity that one faces in the inner-city. The book clearly demonstrates how Stain's dedication to both his craft and his message has led him to become a prominent figure in the American street-art scene. In Long Story Short, his first publication, Stain continues to illustrate the struggles of the unrecognized and underrepresented. In today's delicate social environment, where the sentiments of the social and economic injustice embodied by the Occupy movement continue to run high, Stain's work has never felt more relevant. "I was brought up to respect other people's struggles. It is important that we treat others the way we would like to be treated - regardless of race, nationality or social status. If there is a message in my artwork, it is that we need to be more aware of each other."-Chris Stain, talking to Street Art NYC.
About the Author
Chris Stain was born in 1972 and grew up writing Graffiti in Baltimore, MD. He was raised in the working class neighbourhood of Highland town, Baltimore. Through printmaking in high school he adapted stencilling techniques, which later lead to his work in street stencils and urban contemporary art. In 2000 he began exhibiting his work, adapting images from photographs and working with spray paint, stencils, and paper to create interior and exterior work. Compared at times to the American Social Realist movement of the 1930's and '40's, Chris's work echoes his upbringing and the people who helped shape his mental and physical landscape. His work illustrates the struggles of the unrecognized and underrepresented individuals of society. Chris currently teaches art in New York City where he lives with his family, while pursuing a BA in Art Education.
or
Not Currently Available for Direct Purchase