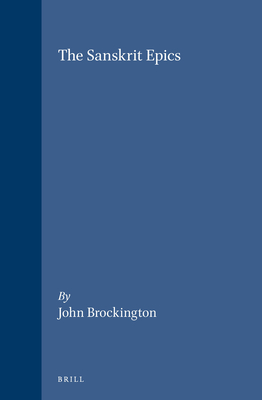 The Sanskrit Epics (Handbook of Oriental Studies. Section 2 South Asia #12) (Hardcover)
Brill, 9789004102606, 600pp.
Publication Date: April 29, 1998
* Individual store prices may vary.
Description
Mahābhārata (including Harivaṃśa) and Rāmāyaṇa, the two great Sanskrit Epics central to the whole of Indian Culture, form the subject of this new work.
The book begins by examining the relationship of the epics to the Vedas and the role of the bards who produced them. The core of the work, a study of the linguistic and stylistic features of the epics, precedes the examination of the material culture, the social, economic and political aspects, and the religious aspects. The final chapter presents the wider picture and in conclusion even looks into the future of epic studies.
In this long overdue survey work the author synthesizes the results of previous scholarship in the field. Herewith a coherent view is built up of the nature and the significance of these two central epics, both in themselves, and in relation to Indian culture as a whole.
About the Author
John Brockington, D.Phil. (1968), Oxford, is Reader and Head of the Department of Sanskrit at the University of Edinburgh. He has published widely on the epics and on the history of Hinduism (The Sacred Thread, Hinduism and Christianity).
or
Not Currently Available for Direct Purchase