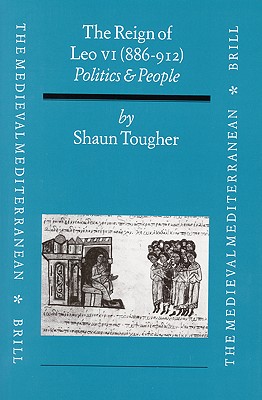 The Medieval Mediterranean, the Reign of Leo VI (886-912) (Hardcover)
Politics and People
Brill, 9789004108110, 262pp.
Publication Date: August 1, 1997
* Individual store prices may vary.
Description
The focus of this book is the Byzantine emperor Leo VI (886-912) and his reign. He has been characterised as a careless and ineffectual emperor, but this work presents a more considered account of Leo and the politics of his age.
Initial chapters on sources and the broader historical context are provided before particular aspects of Leo's life and reign are presented in eight chapters, arranged so as to give a rough chronological framework. Subjects discussed include relations with family and officials, imperial ideology, and ecclesiastical and military affairs.
By drawing on a broad spectrum of primary evidence the book illustrates that Leo forged a distinctive imperial style as a literate city-based non-campaigning emperor, and argues that he was actively concerned about the problems that faced his empire.
About the Author
Shaun Tougher, Ph.D. (1994) in Mediaeval History, University of St. Andrews, is Lecturer in Byzantine Studies at the Queen's University of Belfast. He has published articles on Leo VI, including The Wisdom of Leo VI' in New Constantines (Aldershot, 1994).
or
Not Currently Available for Direct Purchase