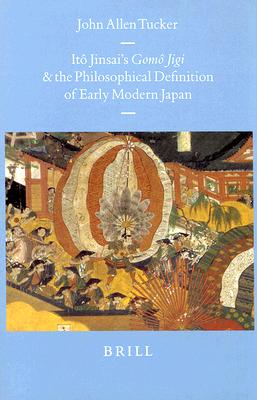 Itô Jinsai's Gomô Jigi and the Philosophical Definition of Early Modern Japan (Brill's Japanese Studies Library #7)
Hardcover

* Individual store prices may vary.
Description
This volume presents the first unabridged translation of It ' Jinsai's (1627-1705) masterwork, the Gom jigi (Philosophical Lexicography of the Analects and Mencius, 1705), into any western language.
The extensively annotated translation opens with a brief textual study of the Gom jigi and an intellectual biography of Jinsai. While highlighting the Neo-Confucian text, the author suggests that the Gom jigi espouses a systematic philosophical worldview for ch nin, or townspeople, living in the ancient imperial capital, Kyoto, even during an age of ascendant samurai power.
The translation makes accessible to Western readers one of the earliest texts of Tokugawa philosophy. Those interested in Chinese and East Asian philosophy will find it enlightening since the topics that Jinsai addresses are also seminal ones in those fields.
Brill, 9789004109926, 282pp.
Publication Date: May 12, 1998
About the Author
John Allen Tucker, Ph.D. (1990) in East Asian Languages and Cultures, Columbia University, is an Associate Professor of History at the University of North Florida in Jacksonville, Florida. He has published several articles on seventeenth-century Tokugawa intellectual history.
or
Not Currently Available for Direct Purchase