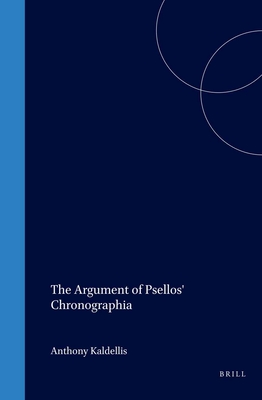 The Argument of Psellos' Chronographia
(Studien Und Texte Zur Geistesgeschichte Des Mittelalters #68)
Hardcover

* Individual store prices may vary.
Description
This book is a philosophical interpretation of Michael Psellos' Chronographia, an acknowledged masterpiece of Byzantine literature. Anthony Kaldellis argues that although the Chronographia contains a fascinating historical narrative; it is really a disguised philosophical work which, if read carefully, reveals Psellos' revolutionary views on politics and religion.
Kaldellis exposes the rhetorical techniques with which Psellos veils his unorthodoxy, and demonstrates that the inner message of the text challenges the Church's supremacy over the intellectual and political life of Byzantium. Psellos consciously articulates a secular vision of Imperial politics, and seeks to liberate philosophy from the constraints of Christian theology.
The analysis is lucid and should be accessible to anyone with a general knowledge of Byzantine civilization. It should interest all who study the history of ancient and medieval philosophy.
Brill, 9789004114944, 223pp.
Publication Date: June 8, 1999
About the Author
Anthony Kaldellis, Ph.D. Candidate (University of Michigan), held the Bliss Fellowship awarded by Dumbarton Oaks (1995-97). He has published a translation, with commentary, of the Byzantine historian Genesios, and a lengthy analysis of the historical and religious views of Agathias.
or
Not Currently Available for Direct Purchase