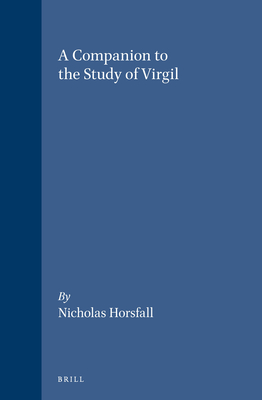 A Companion to the Study of Virgil (Mnemosyne #151) (Hardcover)
Brill, 9789004119512, 330pp.
Publication Date: August 24, 2000
* Individual store prices may vary.
Description
A Companion to the Study of Virgil is not yet another introduction to Virgil's poetry, nor is it the thinking man's version of the bibliographies in ANRW. The editor and three outside contributors offer a guide both to the key problems and to the most intelligent discussions. They do not offer 'solutions' to all the difficulties, but are not frightened to admit that this we do not know, that that is a mess, and that there more work is to be done.
The book is aimed at graduate students and university teachers. Many of the issues are difficult and artificial simplifications seem to offer no advantages. Apart from ample discussion of the poems and the main issues they raise, the book offers chapters on the life of Virgil (Horsfall), his style (Horsfall), his influence on later Latin epic (W.R. Barnes), on Latin life and culture (Horsfall), and on his MS tradition (Geymonat).
About the Author
Nicolas Horsfall lives in Rome and has published numerous books and articles on Latin literature, mythology and the Roman world, including: La villa sabina di Orazio (Venosa 1993); Virgilio: L'epopea in alambicco (Napoli 1991); Cornelis Nepos: A selection, including the lives of Cato and Atticus; translated with introductions and commentary (Oxford 1989); Vir bonus discendi peritus; studies in celebration of Otto Skutsch's eightieth birthday (London 1988); Roman myth and mythography with J.N. Bremmer (London 1987).
or
Not Currently Available for Direct Purchase