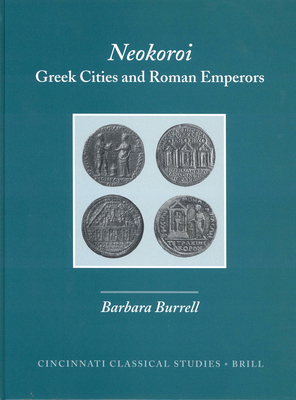 Neokoroi (Hardcover)
Greek Cities and Roman Emperors (Cincinnati Classical Studies #9)
Brill, 9789004125780, 422pp.
Publication Date: December 18, 2003
* Individual store prices may vary.
Description
The neokoroi, or 'temple-wardens, ' were Hellenized cities of the eastern Roman empire who received that title for possessing their provinces' temples to the living emperor. This work collects and analyzes all the evidence for the neokoroi, including their coins and inscriptions, contemporary and subsequent historical texts, and the archaeological remains of the temples themselves and the statues that stood within them.
There were at least thirty-seven neokoroi, and each is examined in a separate chapter. The results are then re-analyzed chronologically, clarifying the development of the institution. Finally the statues, temples, cities, and provinces are compared, resulting in new insights into the rivalry and hierarchy among the cities, and the dialogue of worship that related them to their Roman overlords.
About the Author
Barbara Burrell is Associate Research Professor of Classics at the University of Cincinnati. She received her B.A. from N.Y.U., and her M.A. and Ph.D. (1980) from Harvard. She has excavated in Spain, Italy, Greece, and Turkey, and was field director at the Promontory Palace, Caesarea, Israel.
or
Not Currently Available for Direct Purchase