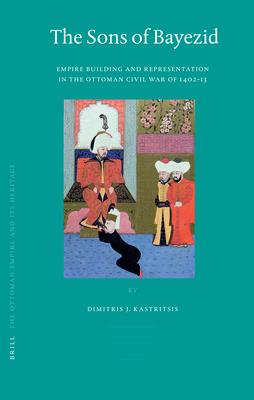 The Sons of Bayezid
Empire Building and Representation in the Ottoman Civil War of 1402-13 (Ottoman Empire and Its Heritage #38)
Hardcover

* Individual store prices may vary.
Description
The civil war of 1402-1413 is one of the most complicated and fascinating periods in Ottoman history. It is often called the interregnum because of its political instability, but that term does not do justice to the fact that the civil war was a chapter of Ottoman history in its own right. This book is the first full-length study of that chapter, which began with Timur's dismemberment of the early Ottoman Empire following his defeat of Bayezid "the Thunderbolt" at Ankara (1402). After Timur's departure, what was left of the Ottoman realm was contested by Bayezid's sons in a series of bloody wars involving many internal factions and foreign powers. As part of those wars some of the earliest Ottoman historical literature was produced in the courts of the warring princes, especially Mehmed elebi, who was the final winner and needed to justify killing his brothers. This book is a detailed reconstruction of events based on the available sources, as well as a study of the period's political culture as reflected in its historical narratives.
Brill, 9789004158368, 250pp.
Publication Date: November 2, 2007
About the Author
Dimitris Kastritsis, Ph.D. (2005) History and Middle Eastern Studies, Harvard University, is Academic Fellow in Ottoman History at the University of St Andrews.
or
Not Currently Available for Direct Purchase