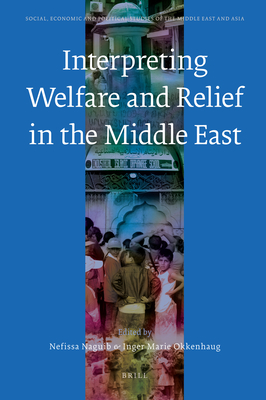 Interpreting Welfare and Relief in the Middle East (Social #103) (Hardcover)
Brill, 9789004164369, 239pp.
Publication Date: December 18, 2007
* Individual store prices may vary.
Description
Based on different problematic and methodological perspectives and new sources, this book's contributions lie in the close study of welfare beyond the religious divides, codifications and indoctrinations. The time span - from 1850 to the present day - represents moments of colonisations, occupations, wars and conflicts which resulted in un-met needs and broken down institutions.
What are the stories behind health care, schools, orphanages and vocational schools, maternity homes and hostels? The collection of chapters examine different involvements in welfare activities not only as contextualised in stable communities and nations, but also as they emerge in vulnerable states and disintegrating societies. Furthermore, this volume brings forth the historical and contemporary voices of those who provide relief and the beneficiaries of such efforts. At the core of this book are themes concerned with humanitarianism in relation to people's unique experiences, state and non-governmental organisations, gender and modernity.
About the Author
Nefissa Naguib, Ph.D. is associate professor in anthropology at Oslo University College. Currently she is a researcher at the Department of Social Anthropology, University of Bergen. She is author of Knowing Water(Oslo University College Press) and of several articles on women and war.Inger Marie Okkenhaug, Ph. D. is a researcher at the Department of Archeology, History, Culture- and Religious studies at the University of Bergen. She is the author of The quality of heroic living, of high endeavour and adventure: Anglican Mission, Women and Education in Palestine, 1888-1948 (Brill, 2002) and co-edited with Ingvild Flaskerud Gender, Religion and Change in the Middle East: Two Hundred Years of History(Berg, 2005).
or
Not Currently Available for Direct Purchase