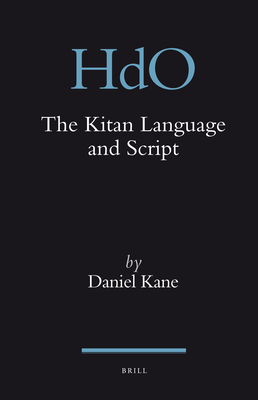 The Kitan Language and Script (Handbook of Oriental Studies. Section 8 Uralic & Central Asia Studies #19)
Hardcover

* Individual store prices may vary.
Description
The Kitans established the Liao dynasty in northern China, which lasted for over two centuries (916-1125). In this survey the reader will find what is currently known about the Kitan language and scripts.
The language was very likely distantly related to Mongolian, with two quite different scripts in use. A few generations after their state was defeated, almost all trace of the Kitan spoken and written languages disappeared, except a few words in Chinese texts. Over the past few decades, however, inscriptions from the tombs of the Liao emperors and the Kitan aristocracy have been at least partially deciphered, resulting in a significant increase of our knowledge of the Kitan lexicon, morphology and syntax.
Brill, 9789004168299, 305pp.
Publication Date: December 17, 2008
About the Author
Daniel Kane, Ph.D (1975) (ANU) is Professor of Chinese at Macquarie University, Sydney, Australia. His previous book on a related language was The Sino-Jurchen Vocabulary of the Bureau of Interpreters (Indiana University Uralic and Altaic Series, 1988).
or
Not Currently Available for Direct Purchase