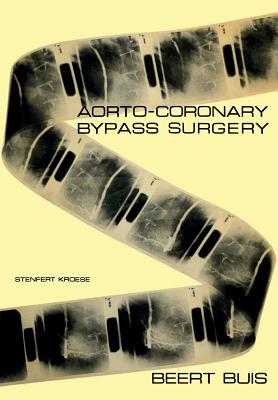 Aorto-Coronary Bypass Surgery (Paperback)
Springer, 9789020704747, 80pp.
Publication Date: July 31, 1974
* Individual store prices may vary.
Description
Summary A comprehensive review is given of the literature, and the advantages and disadvantages of the bypass operation are discussed in detail. Of all surgical interventions aiming at revascularisation of the myocardium the aorto- coronary bypass operation is the one which indoubtedly has earned its place in cardiac surgery. The most suitable candidates for this operation are those with a normal left ventricular angiogram and a good peripheral vascular pattern. Even in these people the question still remains whether the vein can stay patent for many years; moreover what happens to the proximal coronary arteries is as yet uncertain. In the case of poorly contracting ventricles little good is to be expected from the by- pass operation. Possible, anastomosis of the internal mammary artery with a stenotic coronary artery merits preference over a venous bypass. To demonstrate the ultimate influence of this type of surgical intervention on life expectance and on a secondary pre- vention of angina pectoris and myocardial infarction, Chalmers (1972) and Spodick (1971) favour follow-up studies of patients who are divided at random into a surgical and a non-surgical group. 1.1. OBJECT The object of this investigation is to establish on basis of the results and complications of saphenous vein bypass grafting (briefly termed bypass surgery): - reliable indications for this operation; - to provide the surgeon with a guide to the choice of surgical technique.