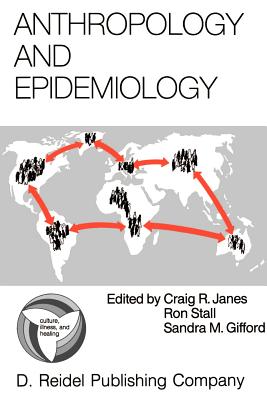 Anthropology and Epidemiology (Paperback)
Interdisciplinary Approach to the Study of Health and Disease (Culture)
Springer, 9789027722492, 364pp.
Publication Date: December 31, 1986
Other Editions of This Title:
Hardcover (9/30/1986)
* Individual store prices may vary.
Description
Over the past two decades increasing interest has emerged in the contribu tions that the social sciences might make to the epidemiological study of patterns of health and disease. Several reasons can be cited for this increasing interest. Primary among these has been the rise of the chronic, non-infectious diseases as important causes of morbidity and mortality within Western populations during the 20th century. Generally speaking, the chronic, non infectious diseases are strongly influenced by lifestyle variables, which are themselves strongly influenced by social and cultural forces. The under standing of the effects of the behavioral factors in, say, hypertension, thus requires an understanding of the social and cultural factors which encourage obesity, a sedentary lifestyle, non-compliance with anti-hypertensive medica tions (or other prescribed regimens), and stress. Equally, there is a growing awareness that considerations of human behavior and its social and cultural determinants are important for understanding the distribution and control of infectious diseases. Related to this expansion of epidemiologic interest into the behavioral realm 'has been the development of etiological models which focus on the psychological, biological and socio-cultural characteristics of hosts, rather than exclusive concern with exposure to a particular agent or even behavioral risk. Also during this period advances in statistical and computing techniques have made accessible the ready testing of multivariate causal models, and so have encouraged the measurement of the effects of social and cultural factors on disease occurrence.