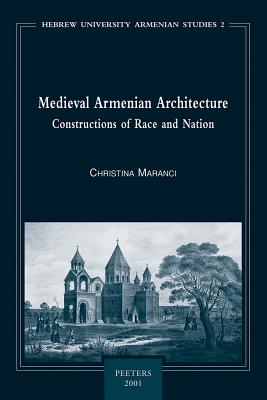 Medieval Armenian Architecture (Paperback)
Constructions of Race and Nation (Chloe #16)
Peeters, 9789042909397, 282pp.
Publication Date: December 5, 2001
* Individual store prices may vary.
Description
The monuments of medieval Armenia have been interpreted variously over the centuries as Gothic, Byzantine, Iranian, and "Saracen." However, few scholars have offered satisfactory answers regarding their origins and relations to other architectural traditions. This study examines the scholarship on the subject in East and West and offers a persuasive explanation for the current scholarly impasse. Maranci highlights Josef Strzygowski (1865-1941), a prominent figure in the Vienna School of art history, who was closely allied to the pan-German movements of the early twentieth century. Using unpublished archival materials as well as Strzygowski's numerous publications, the author shows how the ideology of race and nation pervaded Strzygowski's theories of art, and how his ideas and persona have informed - and inhibited - subsequent generations of scholars. The concluding chapter outlines a revised study of Armenian architecture, moving from issues of architectural style to contextual inquiries of patronage and crosscultural exchange. As a detailed survey of medieval monuments and as a historiographical case study, the work addresses a broad audience: not just art historians but all readers interested in how ideology shapes our critical faculties. Christina Maranci received her Ph.D. from the department of Art and Archaeology at Princeton University for a dissertation on Armenian architecture. Recipient of Gulbenkian and Mellow Fellowships, she has taught Armenian and Byzantine art at the University of Chicago, the University of Michigan at Ann Arbor, and Boston University. She is currently a professor of medieval art at the University of Wisconsin, Milwaukee.
or
Not Currently Available for Direct Purchase