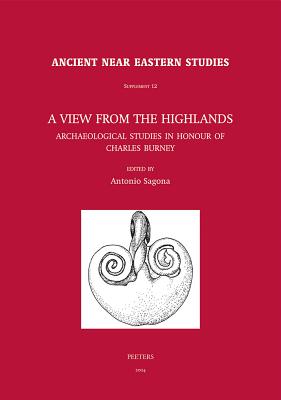 A View from the Highlands
Archaeological Studies in Honour of Charles Burney (Ancient Near Eastern Studies Supplement #12)
Hardcover

* Individual store prices may vary.
Description
Interest in the mountainous regions of the Syro-Mesopotamian plain came relatively late in the development of Near Eastern archaeology. In the psyche of scholars, who were attracted initially to the civilisations of the lowlands, the edge of the rugged highland terrain formed a disciplinary boundary as much as a geographical one. While an intial spurt of interest in the ancient 'mountain cultures' of Anatolia was expressed in the early 1900s, it was short-lived. Subsequently, archaeological explorations in the highest altitudes in Anatolia languished until the 1950s and the arrival of Charles Burney, who through a series of pioneering projects rediscovered the Kingdom of Urartu and prepared solid foundations for the future study of earlier periods. Always probing and speculative, Charles Burney has been a source of inspiration for archaeologists working in the highlands of east Anatolia, Trans-Caucasus and north-west Iran. Despite the difficulties that modern political boundaries presented in this geographically broken terrain, he has managed to offer engaging accounts of its pre-classical past without ever loosing sight of its human element. The essays gathered in this volume are a reflection of an archaeological community that wishes to pay tribute to a scholar whose panoramic vision of antiquity is rivalled only by the wide extent of his generosity, expressed in so many ways, to fellow workers in the field. Although this is a substantial volume of essays, written by pupils, friends and colleagues, the contributors are merely representatives of a much larger number who join them in honouring him.
Peeters, 9789042913523, 743pp.
Publication Date: April 22, 2004
or
Not Currently Available for Direct Purchase