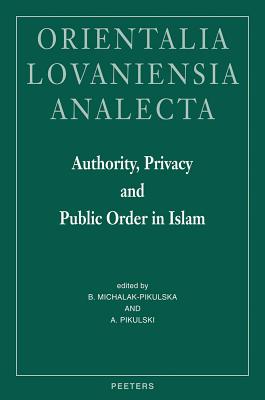 Authority, Privacy and Public Order in Islam (Hardcover)
Proceedings of the 22nd Congress of l'Union Europeenne Des Arabisants Et Islamisants, Cracow, Poland 200 (Orientalia Lovaniensia Analecta #148)
Peeters, 9789042917361, 484pp.
Publication Date: November 14, 2006
* Individual store prices may vary.
Description
This book contains selected papers delivered during the 22nd Congress of L'Union Europeenne des Arabisants et Islamisants, held in Poland, from 29th September to 4th October 2004. The proceedings have been arranged into four thematic sections: (1) Theology and Philosophy, (2) Literature, (3) History of State and Society, and (4) Philology and Linguistics, though quite a number of the papers were of an interdisciplinary character. The authors of the 37 publications presented in this volume represent the international academic community and present in their articles the results of the latest research and studies into the areas touching on history, culture, literature, religion and art to mention a few. They constitute various attempts to answer the following questions: What is the meaning of Authority? and What is the place of the individual in Society? The book is essential source reading for specialists and students. This book is also recommended to all those who wish to become better acquainted with the problems and issues of the Arab-Muslim world.
or
Not Currently Available for Direct Purchase