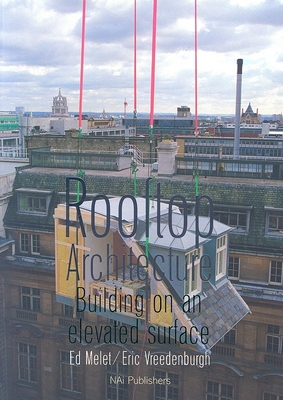 Rooftop Architecture (Paperback)
Building on an Elevated Surface
Nai010 Publishers, 9789056623630, 207pp.
Publication Date: March 15, 2005
* Individual store prices may vary.
Description
For Westerners, there is a distinct cachet attached to building on a rooftop. Maybe its attraction lies in the openness of the space, or in being just that much higher than most, or in the feeling of standing in an open oasis, sometimes unencumbered by walls, but frequently with an enviable view. Conversely, in many large Eastern cities, building on the rooftop is simply a way to capitalize on a building's limited footprint, or dealing with the lack of affordable real estate. In fact, one of the leading options for the future of these cities is the use of the flat roofs of residential buildings and office blocks as a building site. Rooftop buildings can intensify the existing city, inject it with new vitality, and break through the monotony of building prototypes. So far the exploitation of rooftop space has been limited. Analyzed and described here are the opportunities for realizing projects of this kind, as well as the potential difficulties that may arise--using interesting examples of construction on top of existing buildings in the Netherlands and abroad. A work of resounding appeal, this publication provides documentation through photographs and text of intensive use of rooftop space in crowded cities, and fascinating examples of novelty structures by internationally renowned architects. Rooftop Architecture will appeal to architects, students, urban planners and anyone interested in thinking outside the box.
or
Not Currently Available for Direct Purchase