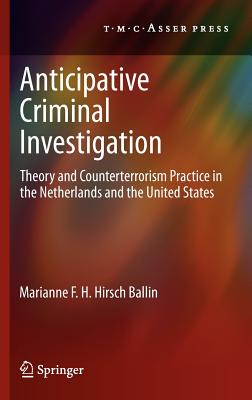 Anticipative Criminal Investigation (Hardcover)
Theory and Counterterrorism Practice in the Netherlands and the United States
T.M.C. Asser Press, 9789067048422, 684pp.
Publication Date: March 14, 2012
* Individual store prices may vary.
Description
The book assesses the adoption of counterterrorism measures in the Netherlands and the United States, which facilitate criminal investigations with a preventive focus (anticipative criminal investigations), from the perspective of rule of law principles. Anticipative criminal investigation has emerged in the legal systems of the Netherlands and the United States as a consequence of counterterrorism approaches where the objective of realizing terrorism prevention is combined with the objective to eventually prosecute and punish terrorists. This book has addressed this new preventive function of criminal justice and identified the rule of law principles limiting the role of criminal investigation in terrorism prevention. The possibilities and limits of criminal investigation in general and of cooperation and the division of responsibilities between law enforcement and intelligence have been addressed in a manner transcending differences between national legal systems. Valuable for academics and practitioners interested in criminal investigation, rule of law and counterterrorism.