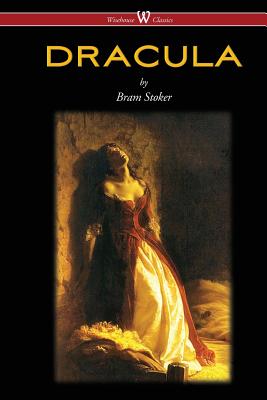 DRACULA (Wisehouse Classics - The Original 1897 Edition)
Paperback

* Individual store prices may vary.
Other Editions of This Title:
Hardcover (9/20/2017)
Description
DRACULA is an 1897 Gothic horror novel by Irish author Bram Stoker. Famous for introducing the character of the vampire Count Dracula, the novel tells the story of Dracula's attempt to move from Transylvania to England so he may find new blood and spread the undead curse, and the battle between Dracula and a small group of men and women led by Professor Abraham Van Helsing. DRACULA has been assigned to many literary genres including vampire literature, horror fiction, the gothic novel and invasion literature. Although Stoker did not invent the vampire, he defined its modern form, and the novel has spawned numerous theatrical, film and television interpretations.

The tale begins with Jonathan Harker, a newly qualified English solicitor, visiting Count Dracula in the Carpathian Mountains on the border of Transylvania, Bukovina, and Moldavia, to provide legal support for a real estate transaction overseen by Harker's employer. At first enticed by Dracula's gracious manners, Harker soon realizes that he is Dracula's prisoner. Wandering the Count's castle against Dracula's admonition, Harker encounters three female vampires, called "the sisters", from whom he is rescued by Dracula. After the preparations are made, Dracula leaves Transylvania and abandons Harker to the sisters. Harker barely escapes from the castle with his life . . . (more on www.wisehouse-classics.com)
Wisehouse Classics, 9789176372166, 276pp.
Publication Date: February 2, 2016