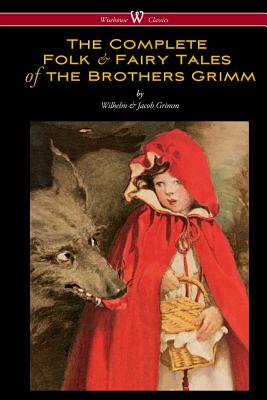 The Complete Folk & Fairy Tales of the Brothers Grimm (Wisehouse Classics - The Complete and Authoritative Edition) (Paperback)
Wisehouse Classics, 9789176372364, 440pp.
Publication Date: March 29, 2016
Other Editions of This Title:
Hardcover (10/22/2017)
* Individual store prices may vary.
Description
This is the complete and authoritative edition of the folk and fairy tales of the brothers Grimm, with 212 tales, and including the tale of The Starving Children (which was removed after the 1819 edition).
THE FOLK & FAIRY TALES OF THE BROTHERS GRIMM (German: Kinder- und Hausm rchen - Vollst mdige Ausgabe) is a collection of German fairy tales first published in 1812 by the Grimm brothers, Jacob and Wilhelm. The collection is commonly known in English as Grimm's Fairy Tales. The work of the Brothers Grimm influenced other collectors, both inspiring them to collect tales and leading them to similarly believe, in a spirit of romantic nationalism, that the fairy tales of a country were particularly representative of it, to the neglect of cross-cultural influence. Among those influenced were the Russian Alexander Afanasyev, the Norwegians Peter Christen Asbj rnsen and J rgen Moe, the English Joseph Jacobs, and Jeremiah Curtin, an American who collected Irish tales. There was not always a pleased reaction to their collection. Joseph Jacobs was in part inspired by his complaint that English children did not read English fairy tales; in his own words, "What Perrault began, the Grimms completed.