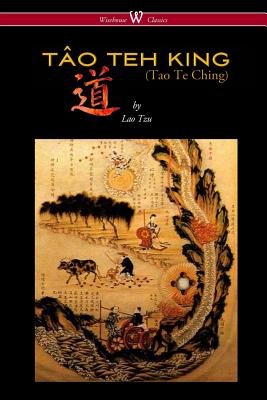 THE TÂO TEH KING (TAO TE CHING - Wisehouse Classics Edition) (Paperback)
Wisehouse Classics, 9789176372388, 38pp.
Publication Date: March 28, 2016
Other Editions of This Title:
Hardcover (10/22/2017)
* Individual store prices may vary.
Description
The T O TEH KING, Tao Te Ching, Daodejing, Dao De Jing, or Daode jing (simplified Chinese: 道德经; traditional Chinese: 道德經; pinyin: D od jīng), also simply referred to as the Laozi (Chinese: 老子; pinyin: Lǎozǐ), is a Chinese classic text. According to tradition, it was written around 6th century BC by the sage Laozi (or Lao Tzu, Chinese: 老子; pinyin: Lǎozǐ, literally meaning "Old Master"), a record-keeper at the Zhou dynasty court, by whose name the text is known in China. The text's true authorship and date of composition or compilation are still debated, although the oldest excavated text dates back to the late 4th century BC.