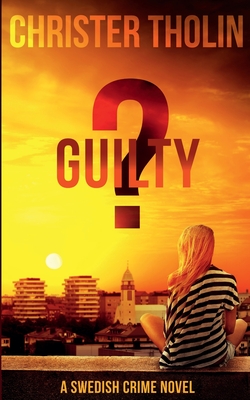 Guilty?
A Swedish Crime Novel
Paperback

* Individual store prices may vary.
Description
Stockholm: From one day to the next, 16-year old Hanna just vanishes without a trace. Her worried parents hire detectives Lars and Elin to find their daughter. The two of them do just that and very quickly. However, Hanna's problems are far from over - she is trapped in the clutches of a "loverboy". Just a couple of months later, the two private detectives are asked to help once again, because Hanna has been arrested for a serious crime. In order to prove her innocence, Lars and Elin have to dive into the dangerous underworld of prostitution, drugs and murder. This difficult assignment pushes everyone involved to their limits ...
GUILTY? is the fourth, standalone book from Christer Tholin's Stockholm Sleuth Series.
Christer Tholin, 9789198579574, 328pp.
Publication Date: March 11, 2020