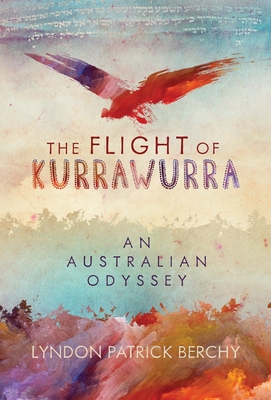 The Flight of Kurrawurra
An Australian Odyssey
Hardcover

* Individual store prices may vary.
Other Editions of This Title:
Paperback (6/9/2021)
Description
Start the Journey, Unlock the fortune, enlighten your life, open your heart.
August 2019 a group of friends went up Mount Rainer Washington-To pray for a spiritual revival in America. A thick cloud suddenly descended, on a clear day, the sky change, an eagle circled, a trumpet blast sounded, the children prayed, and the world changed.
In the Journeys of life - Truth has feet - it is an antiquated articulation used to indicate that something honest and important can stand on its own, be perceived, acknowledged, and respected by all.
Our spiritual journeys are eternal and can address every generation, illuminate essential qualities that rouse and elevate. The spirit is the innermost compass that guides you in its excursion through the material world, attempting to teach us to acknowledge and peruse our spirituality.
Our human journey on the planet can be erratic, broken, delicate and tossed out of balance.
During an individual's lifetime on earth, he is given the legitimacy and free decision to collaborate with his spirit. He can be influenced by it illuminating the world by permitting the soul to sparkle forward through appropriate musings, words and deeds. Ideally not burying it underneath layers and covers, smothering and discolouring its sacred brilliance. The interminable insight to discover atonement and start all over again with a clean slate begin anew and find that ultimate harmony.
This book takes you on journeys that are human to such an extent that they can relate and caresses you, fold over your heart and cause you to feel one with them.
Wedgetailbooks, 9789198637205, 476pp.
Publication Date: June 9, 2021