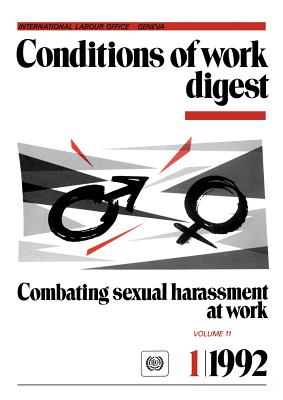 Combating Sexual Harassment at Work. Conditions of Work Digest 1/1992 (Paperback)
International Labour Office, 9789221082576, 316pp.
Publication Date: September 28, 1992
* Individual store prices may vary.
Description
Sexual harassment is overwhelmingly a problem of women workers. It has nothing to do with normal interaction between the sexes: it denotes scorn of another person, and is used to establish or prove power over others. Sexual harassment produces feelings of revulsion, violation, disgust, anger and powerlessness. Good managers know that it is in the long-term interest of the enterprise to ensure that their employees are treated with respect. While effective legal remedies are necessary, it is also important to ensure that the problem ceases, or better still, never starts. Thus, preventive measures are especially important. This issue of the Conditions of Work Digest is essential reading for employers, personnel managers, trade unionists and all those in governmental and non-governmental circles who are committed to justice and dignity at work.