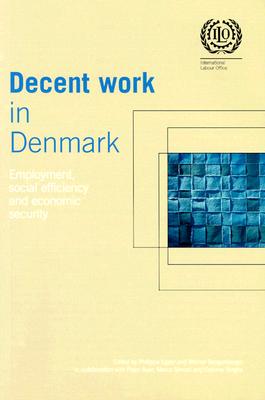 Decent Work in Denmark (Paperback)
Employment, Social Efficiency and Economic Security
International Labor Office, 9789221132974, 111pp.
Publication Date: February 28, 2003
* Individual store prices may vary.
Description
One of the central challenges in the international community today is how to make globalization work for the benefit of all. This volume examines Denmark-one of the few countries to successfully integrate the global economy on the basis of balanced social and economic policies. Sustaining competitiveness at a global level while maintaining high standards of labour and social protection is often a challenge, but this study reveals how Denmark has pioneered mechanisms to achieve this crucial balance and promote decent work for all. In fact, this volume shows how such standards are not only a consequence of economic growth, but also an essential basis for growth and competitiveness. It demonstrates how the integration of social and economic policies and the role of social dialogue are instrumental in this regard. Likewise, other dynamic Danish policies are highlighted, such as systems of vocational education and training, active labour market policy, combination of labour market flexibility and income security, social protection and welfare reform and other programs for reconciling work and family life. With a view to drawing useful lessons, this book presents Denmark's policies as an excellent starting point for other countries looking to create greater economic strength and social cohesion in this ear of globalization.
About the Author
Philippe Egger is currently Senior Advisor to the ILO Director General. His work with the ILO has centered on employment, labour and social policy. Werner Sengenberger works with the International Institute for Labour Studies at the International Labour Office.
or
Not Currently Available for Direct Purchase