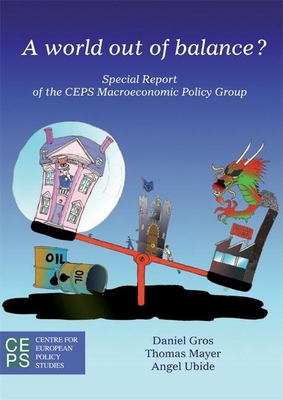 A World Out of Balance? (Paperback)
Special Report of the CEPS Macroeconomic Policy Group
Centre for European Policy Studies, 9789290796213, 87pp.
Publication Date: August 24, 2006
* Individual store prices may vary.
Description
Over the past decade, the global economy has been on a dynamic path that is clearly unsustainable, with ever-increasing current account deficits in the United States, financed by surpluses in emerging market economies. In its latest report, the authoritative CEPS Macroeconomic Policy Group explores the link between the U.S. deficits and the global savings-investment equilibrium. They find that the U.S. deficit is likely to be even larger than officially reported and that policymakers do not seem willing to undertake the necessary policy adjustments to reduce it. Nevertheless, a reduction in the global supply of savings may force an increase in global interest rates and thus a slowdown in U.S. domestic demand--thus initiating a gradual reduction in deficits. The authors argue that a key responsibility of U.S. policymakers is to allow this process to happen, thereby avoiding the risk of a disruptive adjustment later.
About the Author
Daniel Gros is the director of the Centre for European Policy Studies (CEPS). Thomas Mayer is the Chief Economis with Deutsche Bank, London. Angel Ubide is a Partner at Tudor Investments in Washington, D.C.
or
Not Currently Available for Direct Purchase