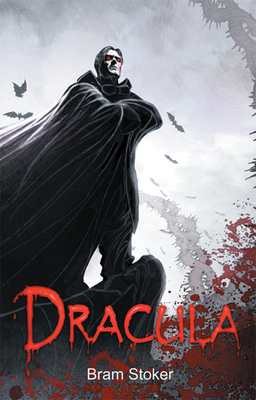 Dracula
Paperback

* Individual store prices may vary.
Other Editions of This Title:
Paperback (6/10/2018)
Paperback (7/16/2010)
Paperback (7/9/2018)
Paperback (6/8/2018)
Paperback (9/12/2013)
Paperback (6/8/2018)
Paperback (8/11/2018)
Paperback (3/26/2019)
Paperback (11/12/2015)
Paperback (7/27/2018)
Paperback (4/2/2018)
Paperback (7/22/2018)
Paperback (7/30/2010)
Paperback (6/12/2018)
Paperback (6/13/2013)
Paperback (2/16/2017)
Paperback (6/29/2018)
Paperback (8/12/2018)
Paperback, Large Print (8/13/2018)
Paperback, Large Print (8/12/2018)
Description
When Jonthan Harker is sent to Transylvania to conduct some business for an enigmatic nobleman, he's warned by the villagers that Count Dracula has evil powers and diabolical ambitions. When Jonathon attempts to leave he discovers that the villagers are right; He is held captive by the count and barely escapes, badly injured. Meanwhile back in England, his beautiful wife-to-be, Mina, joins her friend Lucy in Whitby to wait for Jonathon to return. Lucy falls ill and begins active very strangely and it becomes apparent that Lucy's illenss is related to the evil count. With the help of two of Lucy's suitors, a brilliant old professor, and a new-found incentive to protect Mina, Jonathon sets off back to transylvania to destroy the monser. 
MKids, 9789386096708, 140pp.
Publication Date: March 1, 2018
About the Author
Dracula is an 1897 Gothic horror novel by Irish author Bram Stokerwhichtells the story of Dracula's atte,[t tp ,pve frp, Transylvania to England so that he may find new blood and spread the undead curse, and of the battle between Dracula and a small group of men and a woman led by Professor Abraham Van Helsing.
or
Not Currently Available for Direct Purchase