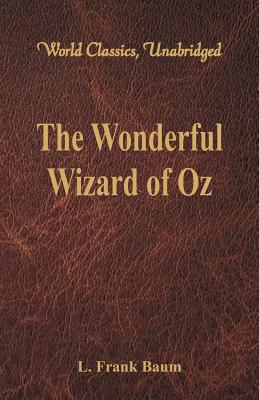 The Wonderful Wizard of Oz (World Classics, Unabridged) (Paperback)
Alpha Edition, 9789386101235, 112pp.
Publication Date: August 1, 2017
* Individual store prices may vary.
Description
A little farm girl, Dorothy Gale and her dog Toto are blown away in a tornado and land in a fairy land named Oz. Here she meets a very unusual cast of characters- the Scarecrow, Tin Woodman and Cowardly Lion and together they go on a quest to see the Wizard of Oz, each of them seeking what they want most in life. Making their way along the ywllow Brick Road through a series of hair-raising encounters, they arrive at the Emerald City only to be told by the Wizard that they first must kill the Wicked Witch of the West before he will grant their wishes.