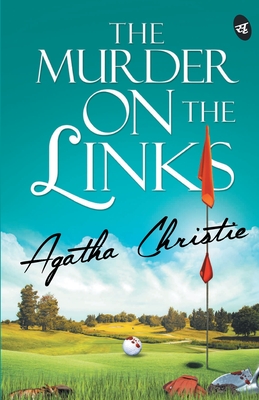 The Murder on the Links (Paperback)
Srishti Publishers, 9789387022560, 222pp.
Publication Date: May 10, 2019
Other Editions of This Title:
Paperback (4/10/2020)
Paperback (1/4/2020)
Paperback (1/16/2019)
Paperback (6/14/2011)
Paperback (5/25/2019)
Paperback (7/20/2019)
Paperback (4/27/2020)
Paperback (5/5/2020)
Paperback (1/1/2019)
Paperback (5/13/2019)
Paperback (10/4/2019)
Paperback (6/19/2019)
Paperback (1/11/2020)
Paperback (12/11/2019)
* Individual store prices may vary.
Description
When Paul Renauld asked for help from Hercule Poirot and Captain Hastings, little did he know he would not live to see them. The detective duo reaches France, only to be welcomed with the news of Renauld's murder. He had been stabbed multiple times with a letter opener on a nearby golf course and left in a freshly dug grave. Poirot is perplexed to see the dead man wearing his son's overcoat, with a passionate love letter in his pocket. His wife had reported that masked men had abducted him from their home in the dead of the night. The mystery thickens when another corpse is found, stabbed with the same weapon, in the same way. Poirot and Hastings are out to find the killer, and cannot trust anyone - the grieving widow, the son about to be disinherited and a mysterious neighbour. In his second major investigative adventure, Poirot fights to unravel the mystery behind The Murder on the Links.